TESTIMONIALS
I schedule Vicki Bermudez through the SWITS agency for Spanish interpretation in the courts. Vicki is very proficient in Spanish interpreting, she is listed as a certified interpreter on the State Court Roster. She is responsible for interpreting in the courts, but also has to work with other interpreters, interact with court staff and use time management skills. She is very friendly, easy to work with, but at the same time, is also very professional, dependable and conscientious.
Jacqueline Thachenkary, Interpreter Coordinator, Milwaukee County, WI
Ms. Bermudez was prompt and provided accurate and quick interpretive services to defendants who were both represented and unrepresented. Attorney's who are fluent in the Spanish language indicated to me that Ms. Bermudez was accurately interpreting their client's and the court's words and conveying the legal concepts appropriately. She was a court interpreter and was timely with her services and the accurate nature of her services.
Judge James Daley, Rock County Circuit Court, Janesville, WI
I have known Vicki Bermudez for over three years. As a Spanish Interpreter/translator Vicki possesses total professionalism, knowledge and expertise in whatever field she is interpreting. I have had the experience to shadow her in the Court Interpreting environment and saw how she maneuver with professionalism, confidence and integrity. I see Vicki as a leader in the field and as a mentor. Vicki would be an asset to anyone needing her services.
Gloria Kasiske, Spanish Medical Interpreter
The Geo Group is always satisfied with Vicki's professionalism. She has delivered everything we promised with great enthusiasm. I highly recommend doing business with Vicki.
Year first hired: 2010
Top
Qualities: Good Value, On Time, High Integrity
Georgia Roeming, The Geo Group Owner, Madison, WI,
I highly recommend Vicki in the field of Spanish interpreting.  As the jury coordinator at Racine County, I depend heavily on the availability of quality interpreters and Vicki never disappoints. She has very efficient time management and scheduling skills which allow her to make herself available at the last minute, as well as work multiple cases in a short time frame. Vicki has been a great asset to Racine County with her professionalism and strong skill set.
Todd Kile, Interpreter and Jury Coordinator, Racine County, WI
I had the pleasure of working with Vicki during several MATI conferences and events. She is very well organized, dedicated, personable, and detail-oriented. I highly recommend her work.
Sasha Carrillo, Spanish Interpreter
ABOUT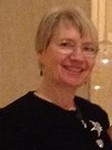 Vicki Bermudez
EDUCATION
UW-Milwaukee, BA, Major in Spanish/Minor in Journalism
WI Supreme Court System, Legal Interpreter Certification
​Language Line Solutions,​ Medical Interpreting Certification
WI School of Real Estate, Real Estate Broker's License
Centro de Formación Profesional,Secretarial Diploma
​UW-Waukesha, AA, Major in Spanish
​Foreign Exchange Student, La Plata, Argentina
AWARDS & CIVIC ACTIVITY
American Translators Association (ATA)
Midwest Association of Translators & Interpreters (MATI)
National Association of Judicial Interpreters & Translators (NAJIT)
International Medical Interpreters Association (IMIA)
American Legion Auxiliary (ALA)
National Honor Societies: Phi Theta Kappa, Sigma Delta Pi, & Phi Kappa Phi
Spanish and Journalism Scholarships in High School and College
​CFC Coordinator USPS, Eagle & Silver Awards
SERVICES
COURT INTERPRETING
Jury Trials
Immigration Hearings
Preliminary Hearings
​Probation and Review Hearings
Child Custody
Divorce Proceedings Pleas and Sentencing Hearings
Motion Hearings Intake
​Traffic Court